My Team
Our Team
We take customer service very seriously. Together, we are committed to providing exceptional customer service to all of our clients.
If you need to schedule an appointment or request any other service, please let us know. We will respond promptly.
McKee Nunnally II
Director of Investments and Planning
McKee Nunnally joined The Patterson Group in January 2018.  McKee is a 5th generation Atlanta native and his family has managed assets for four generations.  McKee received his elementary education at The Lovett School and continued on to the University of North Carolina at Chapel Hill where he received his Bachelor of Arts in Economics.  Prior to joining our team, McKee worked in Management at The Coca-Cola Company from 1991-2014.
McKee has been married to his wife, Laura, for 23 years and they have two daughters Lizzie (19) and Anna (17).  His hobbies include family, exercise, golf and Lake Rabun. He holds a Series 7, Series 66 and his Georgia Insurance License.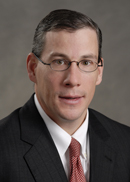 Joe P Patterson
Chief Operating Officer
Office 404-846-3162

Joe is licensed as an Associate Representative with Northwestern Mutual and has been with our organization since 1991. His primary focus is client service which includes compiling and organizing client data and assisting with plan design, facilitating the aspects of plan implementation and responding to any questions and concerns our clients may have along the way.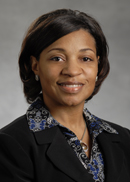 Gwendolyn Scott
Director of Investments and Operations
Office 404-846-3090

Gwen is licensed as an Associate Wealth Management Advisor with Northwestern Mutual.
From walking clients through the initial paperwork of opening new accounts to trading and managing those accounts when needed, Gwen is our go to person for any questions or assistance you might need for your investment accounts.  She is a warm, calm and caring person who is willing to go above and beyond to help our clients feel comfortable and confident that their investments are in good hands.
Tammy M Howard
Director of Client Relations and Marketing
Office 404-804-5981

Tammy joined our team to bring a full customer experience to our clients.  With over 18 years of experience at Northwestern Mutual, she understands the importance of client interaction. Tammy is responsible for helping the team maintain constant contact with clients.  This includes helping to schedule calls or meetings with John, working with clients individually during the onboarding process and to be our guru on the technology side when you have questions on your online account access or your client website.
Joanna E Moore
Operations Assistant
Office 404-846-3090

Joanna Moore joined our team in April 2018. We are  very pleased to add yet another seasoned team member in Joanna.  She has an extremely strong investment background with over 20 years of experience in a field that is truly her passion.
Joanna's dedication and commitment to doing the right thing and going the extra mile for our clients is something that can't be taught, she just has it!  She will be assisting Gwen by managing new account openings and servicing of those accounts.  If Gwen is not available when you need assistance on your investments, please feel free to speak with Joanna.